To support the #TimesUp campaign, all the major celebs wore black -- making for some interesting variations on black dresses and statement jewelry. And of course, I am a sucker for red carpet glam and shiny jewels. 
Here were a few of my favorite lewks: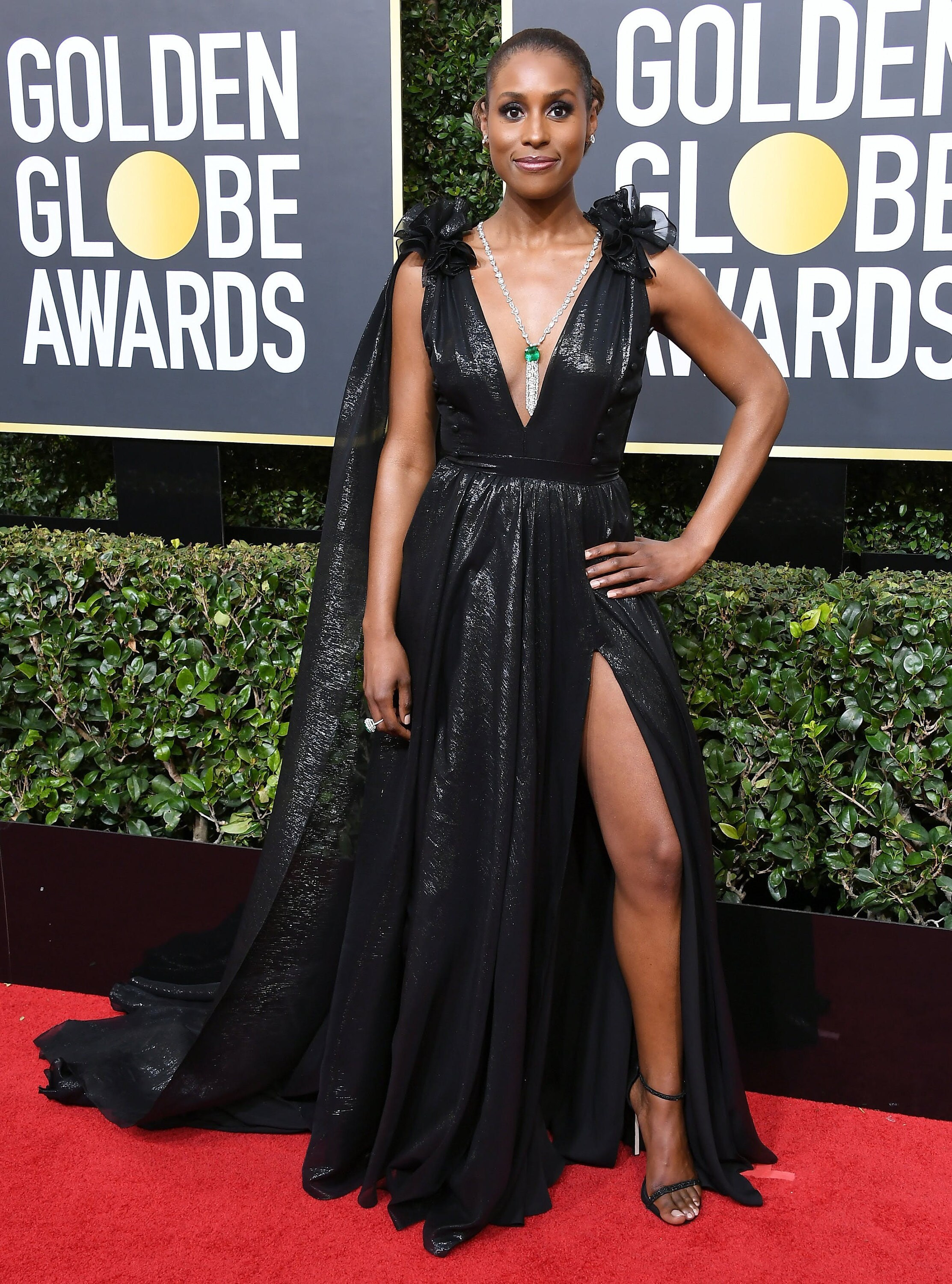 Issa Rae
No awkward girl here! (Sorry, had to.) Issa may be a relative newcomer to the whole awards show thing, but she shows up looking ah-may-zing on every red carpet. Love the cape, the slit, and that emerald green pendant.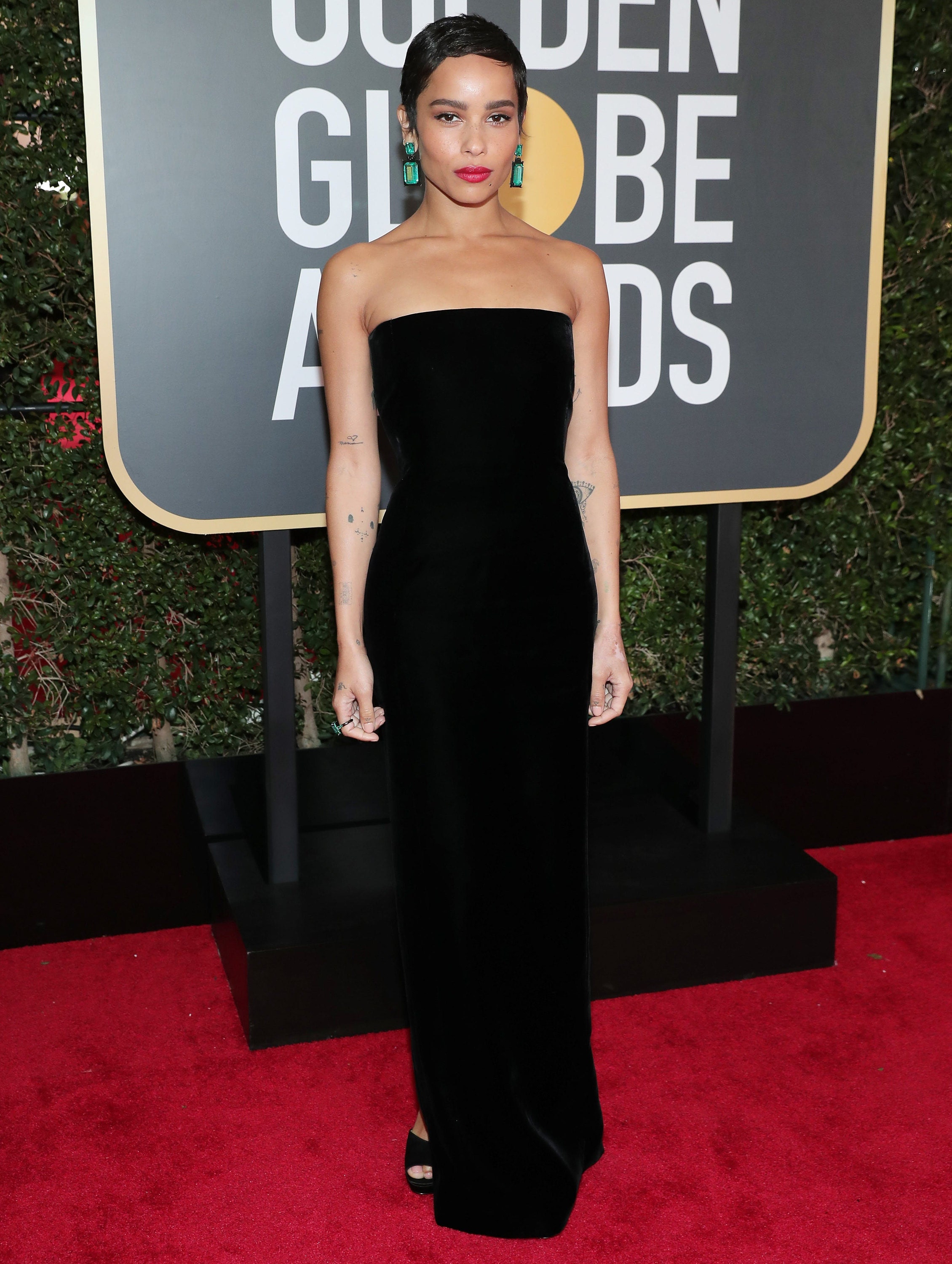 Zoe Kravitz
Those earrings tho! Another fan of the emerald green jewelry trend, Zoe showed up in her usual well-styled, boho glam. And damn you, Zoe, for making a pixie cut look so good that I am now contemplating getting one and accepting the fact that I would immediately regret it.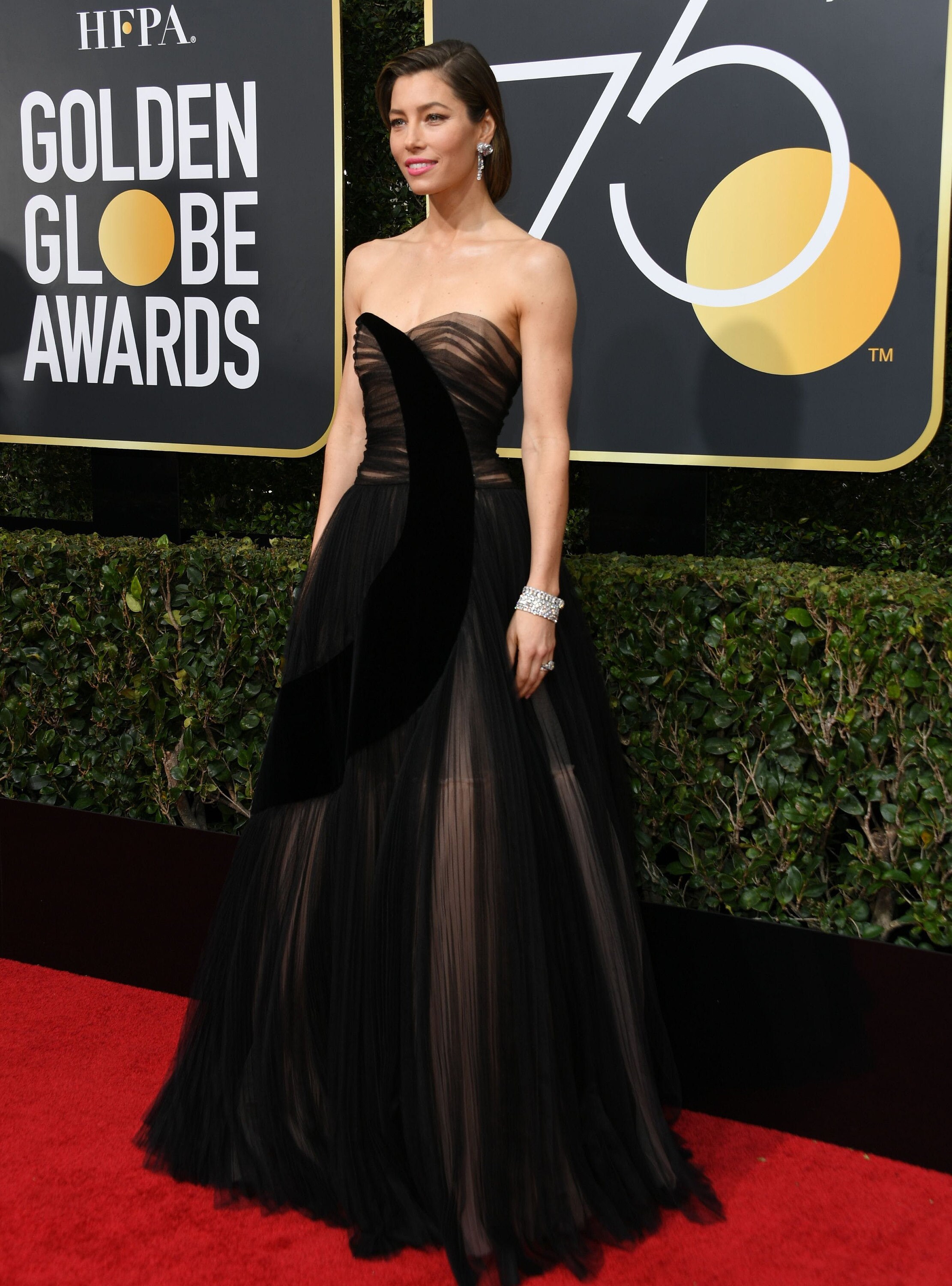 Jessica Biel
I always used to be kind of 'eh' when it came to Jessica Biel's style, but it seems like she's totally stepped up her game and has looked amazing during her past few award show outings. And not to mention I saw her and JT once at a bar in Tribeca, so I feel like that makes us some sort of friends. No? It doesn't work that way? Fine, then.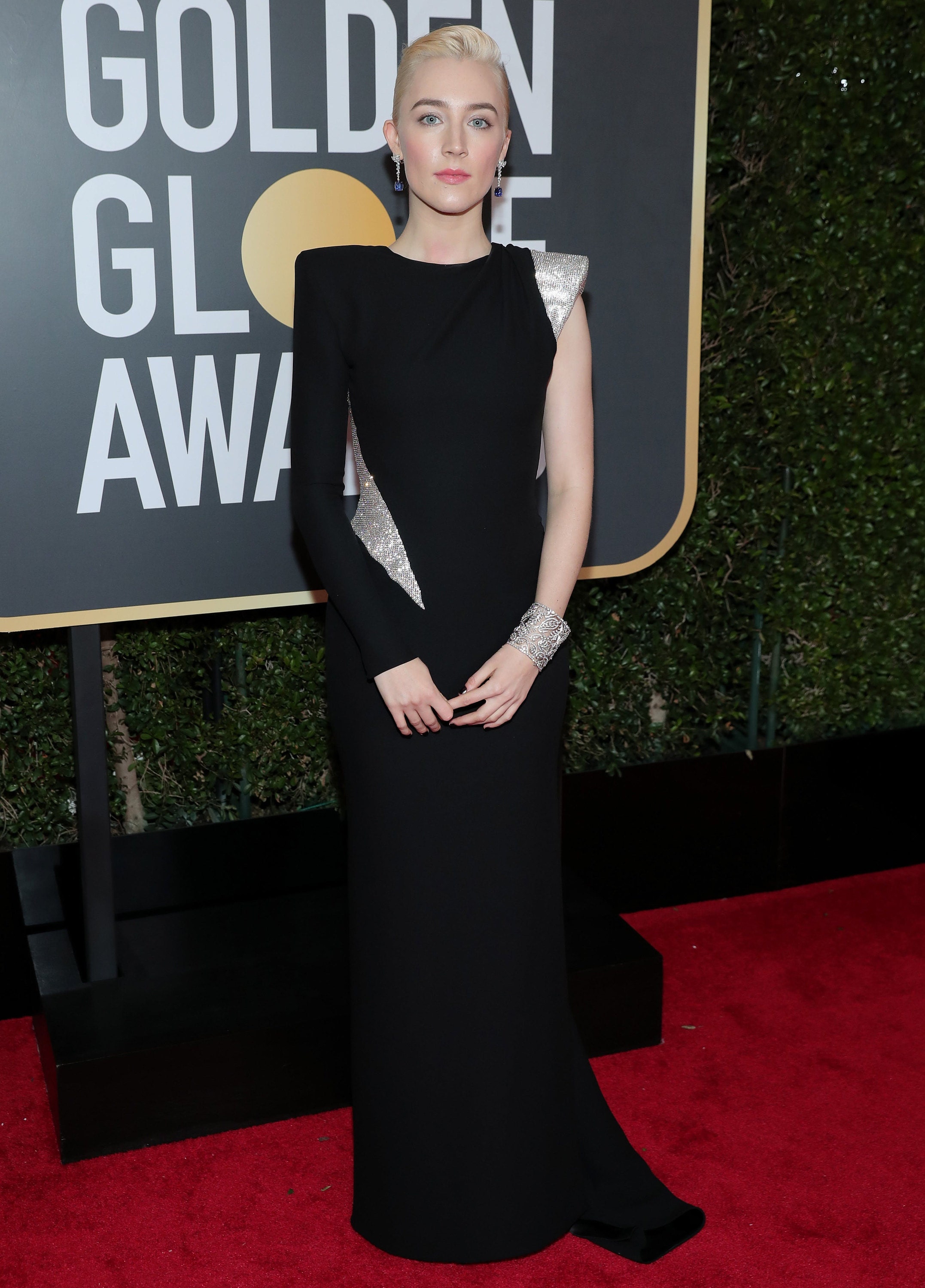 Saoirse Ronan
I have yet to see LadyBird, but I loved her in Brooklyn (and in that SNL hosting gig). She's glam, modern, and edgy, while still somehow coming across as very down-to-earth. She seems like she would be fun to hang out with and would absolutely appreciate tossing back a few craft beers at some hole-in-the-wall in Greenpoint.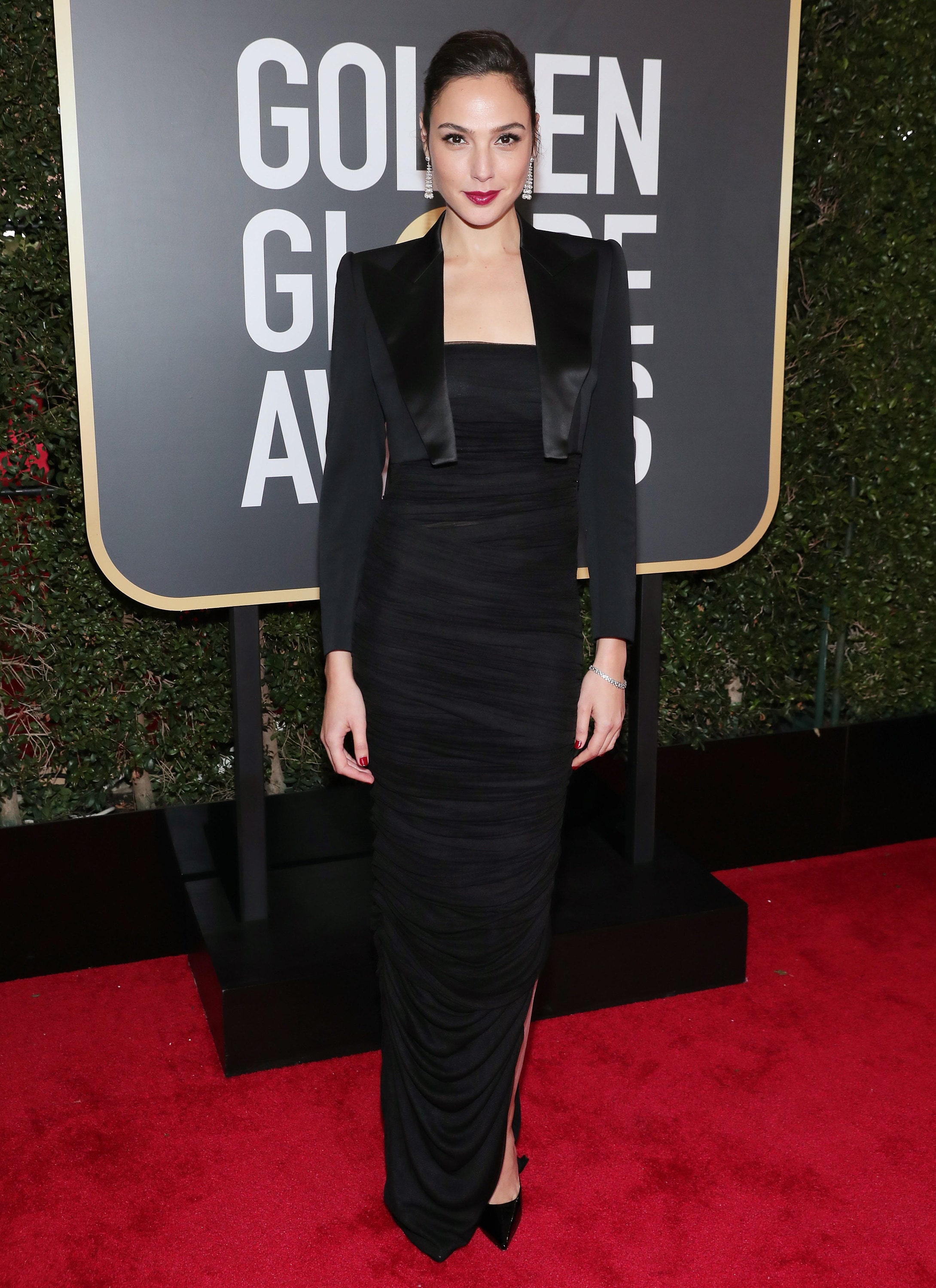 Gal Gadot
I don't know if I'm a huge fan of the bolero, but I am a huge fan of Gal's effervescent personality and sense of humor. I always look forward to seeing her on the red carpet. Even if it's in a bolero.
Photo credits: Issa Rae/Getty Images; Zoe Kravitz/Getty Images; Jessica Biel/Getty Images; Saoirse Ronan/Getty Images; Gal Gadot/Getty Images